By Ossi Turunen, Bournemouth University
The salmon and trout parr tagging at River Frome has come to an end, yet again. 2019 was my second year with the SAMARCH research team during the intense three weeks during which a total of more than 10,000 salmon and 3,000 trout parr were tagged, and the goal was achieved!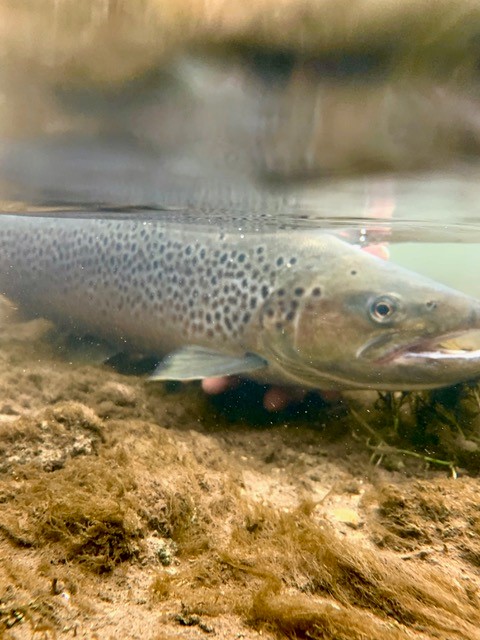 Having done the work before, I was able to further deepen my knowledge and enhance my skills needed for this work, i.e. electric fishing and data management as well as learn more about chalk stream ecology. With these skills and knowledge my ever-growing enthusiasm towards aquatic sciences and fish research has gotten deeper and deeper.
Starting my final year of my BSc and the MSc application process starting in a few months I feel that my experiences with SAMARCH have truly opened new doors and helped me to achieve many goals I wouldn't have achieved otherwise!