By Gary Packwood, Bournemouth University
I was fortunate enough to undertake fieldwork with some GWCT fisheries scientists who are working on the SAMARCH project for 3 weeks this summer.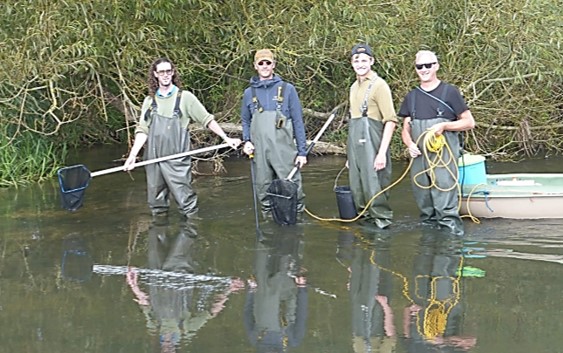 Our team of Bournemouth University students shared the work tasks each day either working in the river or at the desk. The river tasks were netting the Salmon and Trout parr, pulling the boat with the electric fishing equipment or carrying the bucket containing the caught parr. At the desk on the riverbank our duties were to ensure the live caught fish stayed healthy; storing scales samples from each fish for later analysis, and entering fish data (where caught, length and weight) into a spreadsheet.
It was a very good educational and fun experience. Highly recommended for any volunteer.