By Erika Nishitani, Bournemouth University
I worked on the SAMARCH Project for one week at the beginning of September. This was during the end of the salmonid and sea trout parr tagging with the Game and Wildlife Conservation Trust. Prior to this placement, I had been working elsewhere, mostly computer-based work. So to be participating solely in fieldwork was a refreshing change!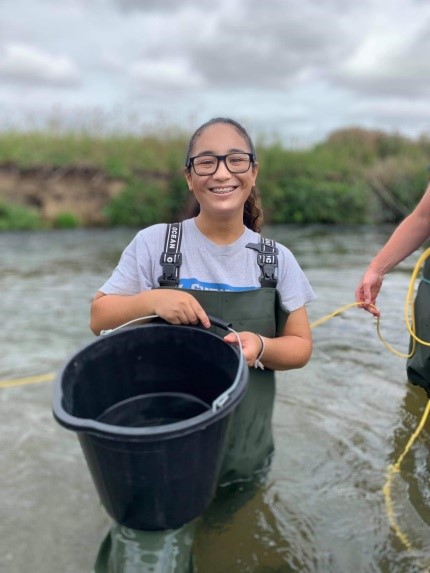 There was the table station on land where the fishes were tagged, weighed, with the length recorded by a trained professional. They would call out the data, another person with the laptop would enter it in a spreadsheet and the third person collects and packages the scale samples. On the water, I also had the chance to try some netting, which despite not being very good at, was some good fun and a great learning experience!
I learnt a lot about SAMARCH as a whole, and valuable advice/tips from working around such passionate and experienced professionals and would love to return in April 2020 for the smolt run.