By Ossi Turunen, Bournemouth University
I attended a Career Spotlight event at Bournemouth University on Monday 15th October to present my own experiences with the SAMARCH project and to meet new inspiring people. The event started with a keynote speaker Brian Heppenstal from Hengistsbury Head followed by a panel discussion by Bournemouth University graduates and academics, including Professor Genoveva Esteban who also covered some of the SAMARCH project during the discussion.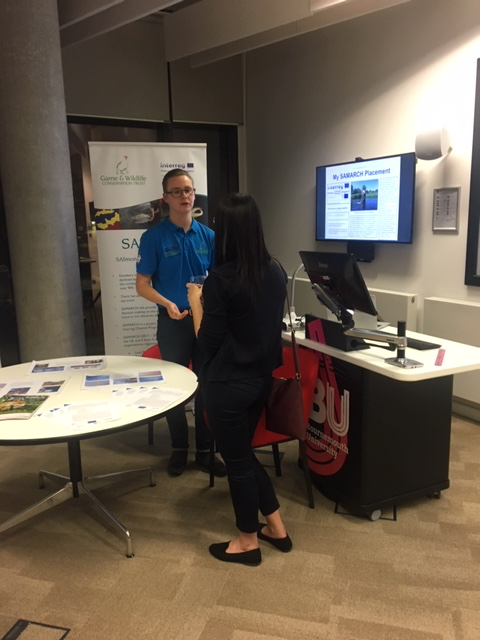 Explaining the basics of the SAMARCH project
The event ended in a networking session where current students were able to ask more questions from the speakers and find new career opportunities. I had made a poster about my SAMARCH placement which I presented in the networking session. With Professor Esteban and Jack Dazley we had the chance to discuss with people about SAMARCH and promote the placement opportunities.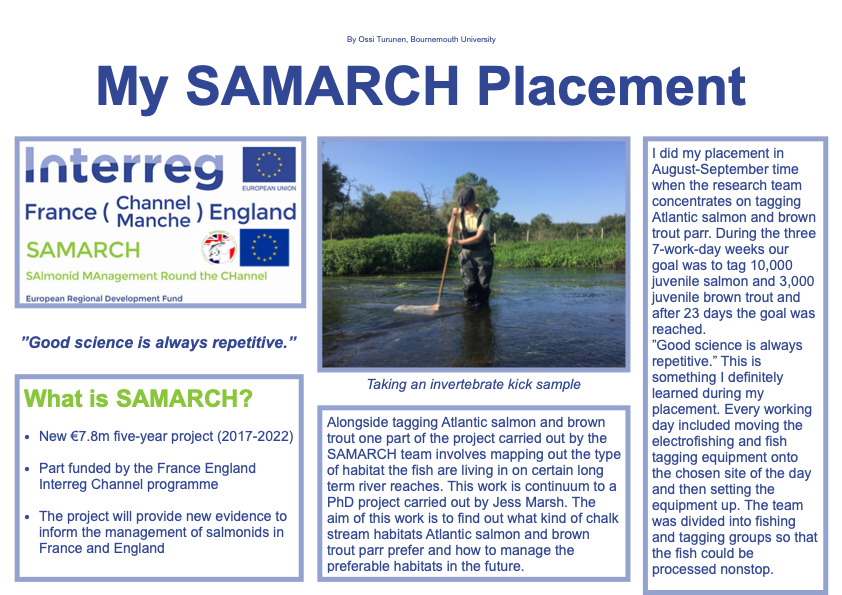 A poster about my SAMARCH placement