One hundred and fifty anglers, researchers and government officials from France and the UK gathered in the beautiful setting of Mont Saint Michel in Normandy, France on the 16th, 17th and 18th of May for the SAMARCH project Forum event.
The aim of the event was to officially launch the project in France and to begin the process of engaging with French stakeholders and policy makers together to improve current and develop new policies for the management of salmon and sea trout, not only on the French and English Channel rivers but also in the Channel waters itself.
There were some 30 fascinating and thought-provoking presentations during 2 days from project partners but also key stakeholders with responsibility for managing and regulating marine and freshwater, fisheries and the environment in France. There was an inspiring closing address by Mrs Isabelle Autissier – Chairwoman of WWF France
A huge thank you to partners Normandie Grands Migrateurs & Bretagne Grands Migrateurs for organising the event.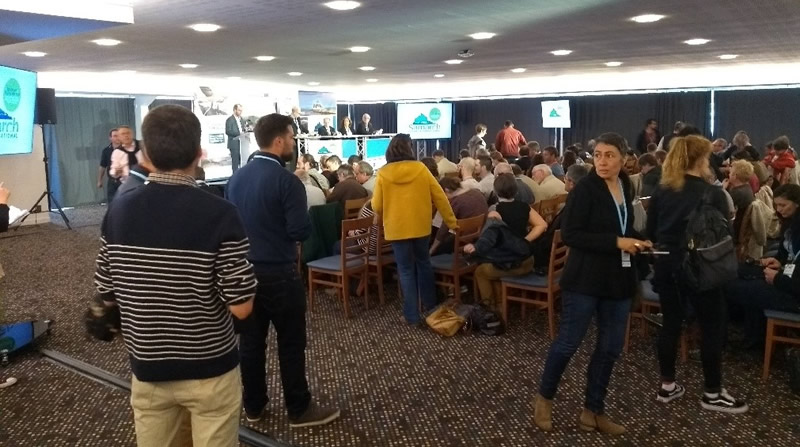 Some 150 delegates gathering for day 1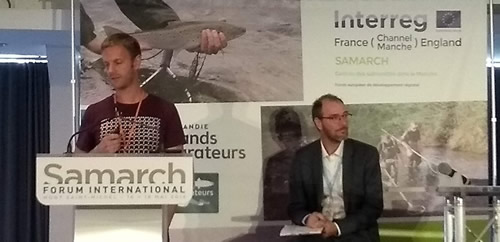 Dr Stephen Gregory GWCT explaining the impacts of climate change on salmon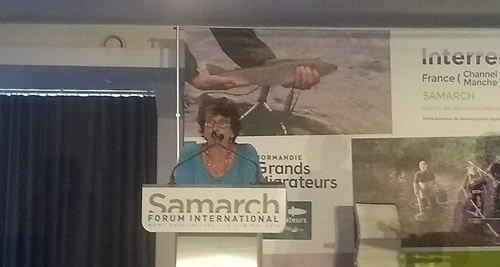 Closing speech by Mrs Isabelle Autissier – Chairwoman of WWF France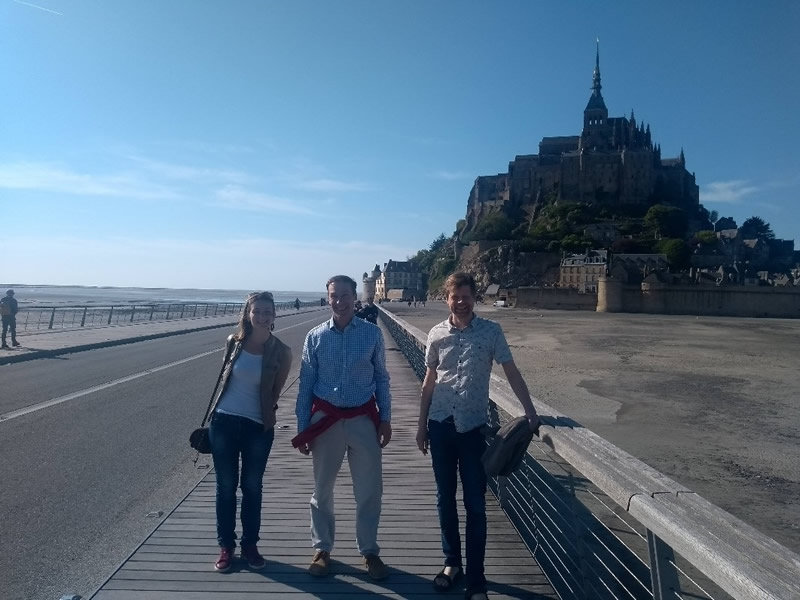 Dr Celine Artero and Dr Rasmus Lauridsen from GWCT and Lawrence Talks from the Environment Agency, enjoying Mont Saint Michel after the event
On Friday we were taken to see the site of the removal of two large dams built for generating hydropower on the Sélune river in Normandy in the 1930's. The dams are being removed to return some 25% of the catchment back into its natural state and open the river to migratory fish including salmon and sea trout.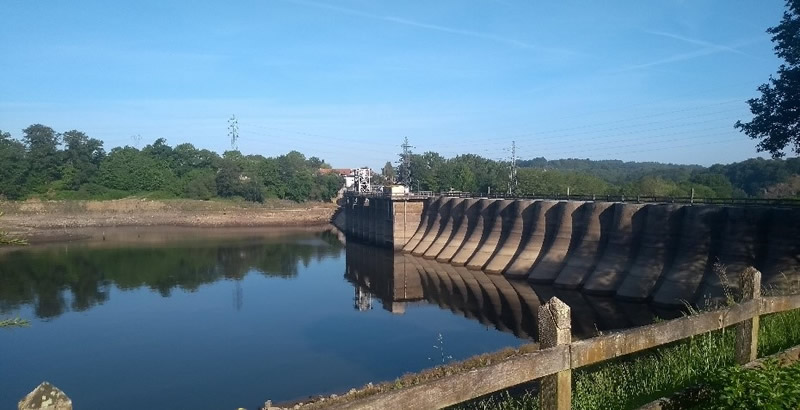 Work to reduce the water level in the upper Vezin dam began in late 2016 and full removal of both dams aims to be completed by 2020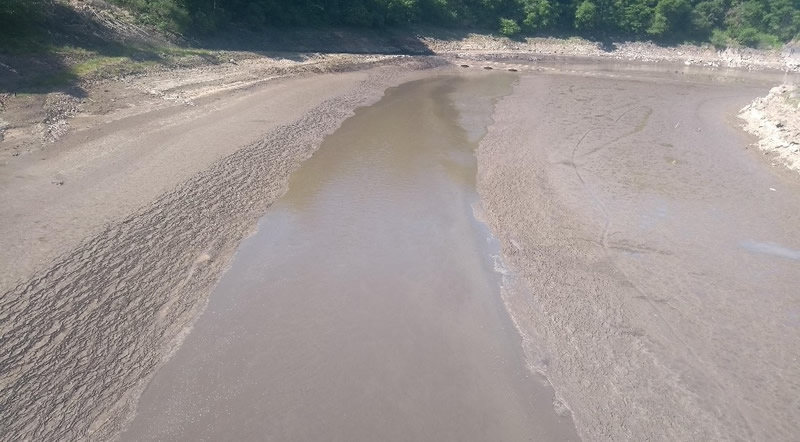 The middle area of the dam now beginning to return into a channel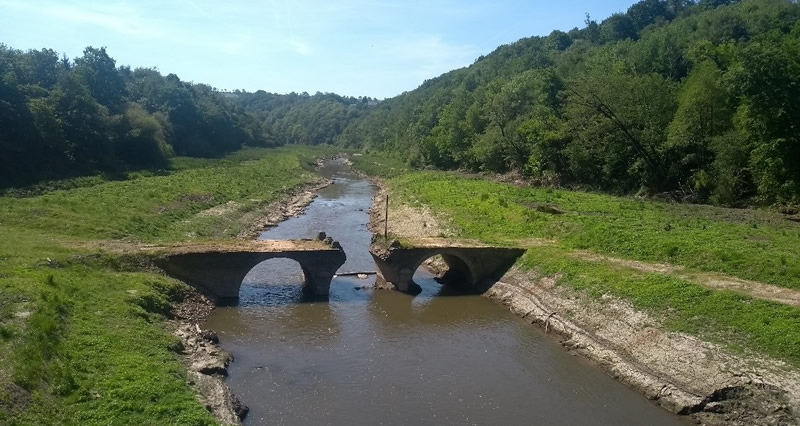 The upper part of the dam, beginning to return to its natural state