By Ossi Turunen, Bournemouth University
SAMARCH was represented at the 'Bournemouth Arts by the Sea Festival' on Saturday 28th September, as I held a Fish Life themed family workshop as a part of the BU Green Hub activities.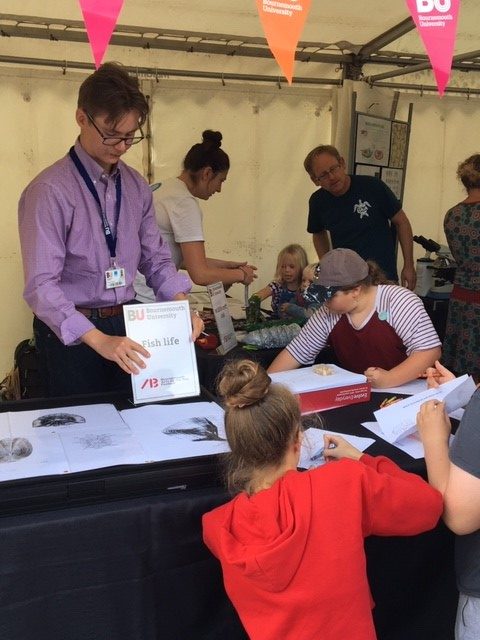 Children were given prints of Atlantic salmon to colour in and families were told about the International Year of the Salmon and SAMARCH. The workshop as well as the the whole Green Hub was a great success with more than 650 people visiting on Saturday only and a more than 2000 visitors across the different BU workshops during the weekend, and we heard some really good feedback from the families and other visitors!