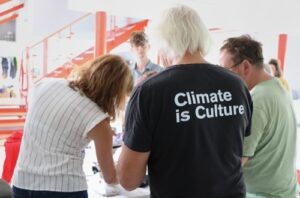 On Saturday 12th March, GWCT's SAMARCH Fisheries Project Officer, Will Beaumont, will be leading a FREE workshop on "Identifying River Wildlife in Sydling Water".
SAMARCH Project Partner Bournemouth University are also involved, with Professor Genoveva Esteban leading a workshop on "Exploring the beginnings of Life and Biodiversity".
These workshops are two of a series of free science and wildlife workshops hosted by Cape Farewell, on 12th March 2022, as part of the Dorchester Science Festival which runs a 10 day programme of events to celebrate British Science Week.
The 2-hour workshops include:
Exploring the beginnings of life and biodiversity – Led by Professor Genoveva Esteban (Bournemouth University);
Identifying river wildlife in Sydling Water – Led by Will Beaumont (The Game and Wildlife Conservation Trust);
Listening to and recording the magic of underwater sound using hydrophones – with Professor Adrian Newton (Bournemouth University) and David Rodgers (electricbackroom Studio);
Identifying birds and their call sounds – with Sam Lloyd (Dorset Wildlife Trust and RSPB) during a tour of the Watershed site.
For more information and to book your place on the workshops, please click here.