By Harrison Davies, Bournemouth University
I helped out with the trapping and gathering of data of the salmon and trout in the River Frome. My first day I did a day shift, which entailed me walking to the trap and checking if there was anything caught; due to the fish preferring darker and colder conditions I saw nothing for this first day.
Due to another coursemate having COVID, I got switched to nights for the remainder of my stay, which was a lot busier, catching up to even 200 at times. I would have to record the weight, length, location found and if tagged. We also collected salmon scale samples. The photographs show an example of a day shift recordings compared to a night shift.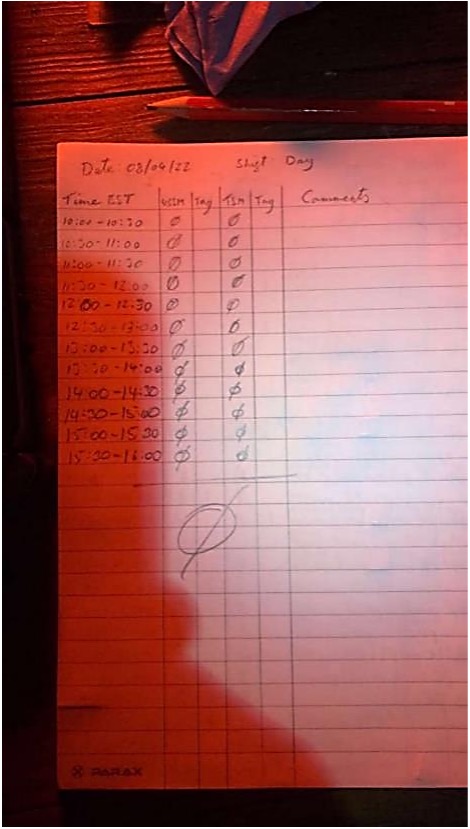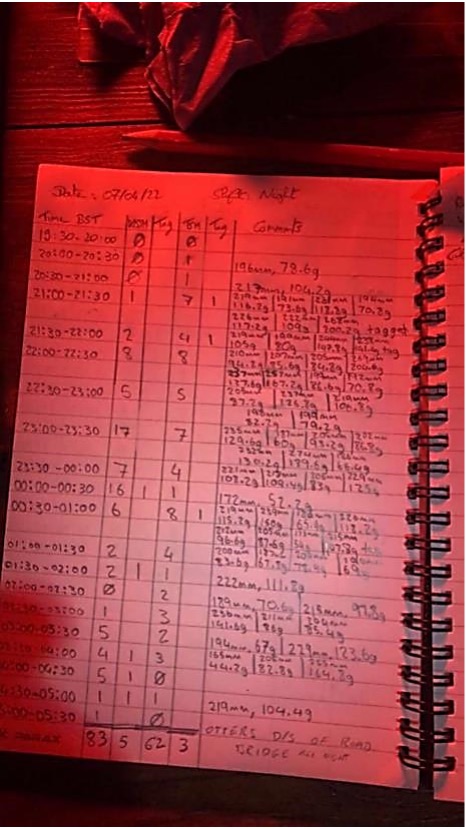 Helping out on the River Frome