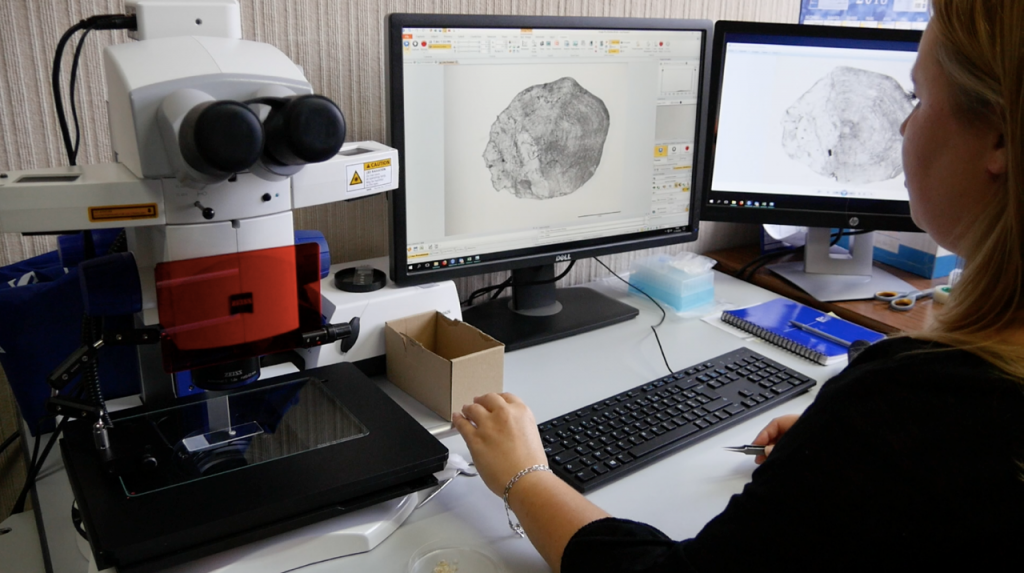 BGM and Marie Wild filmed, in Rennes, the salmonids scale reading process, as well as the genetic analysis carried out from the DNA collected on the scales.  Researchers from INRA (Rennes) were also interviewed.
Soon, you will discover where salmonid fish scales are stored! Stay tuned, the movie is coming!
To learn more, click here.