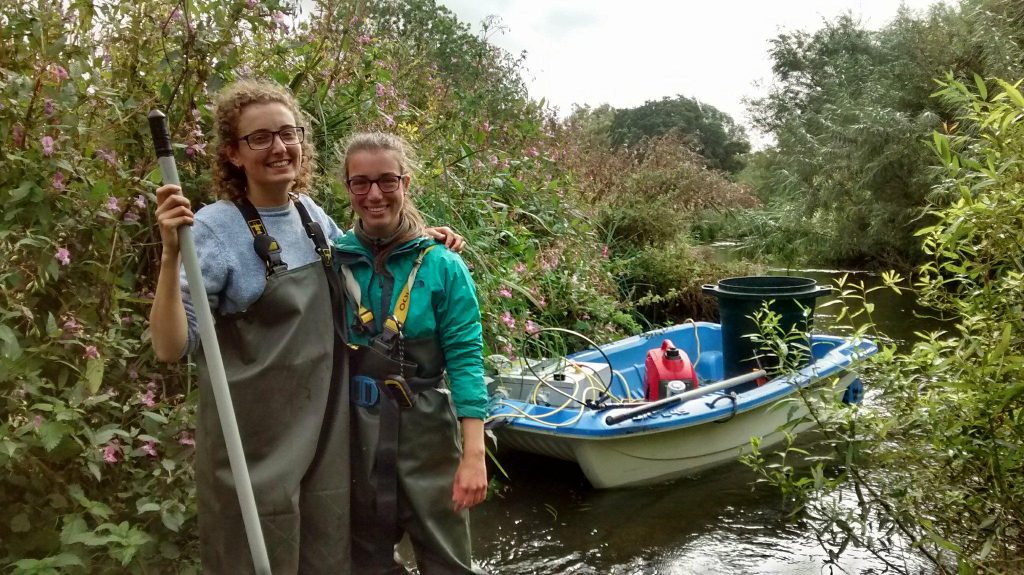 Becca Carter, a student from Bournemouth University, gives us her thoughts on her time working on the SAMARCH project with GWCT during August and September 2018.
"On Wednesday 19th we reached our target of tagging 10,000 salmon juveniles and 3,000 trout juveniles on the River Frome.
We've visited a range of sites covering all different types of habitat across the catchment, broadly the juveniles were mostly found in relatively shallow areas with some Ranunculus and flowing water, though there were many more specifics than that which has been fascinating to observe. We've also seen brown trout in many of the river pools some of which were found to be tagged in previous years, some big sea trout and a glimpse of two adult salmon.
Building up and continuing these monitoring processes for the salmon and trout populations is so important. Being involved in such a project has allowed me to develop my interest in salmonids and aquatic ecosystems, and I would love to continue working in this area. It has been such an incredible experience, a big thank you to everyone involved!"