By Ossi Turunen, Bournemouth University
Last week I joined the SAMARCH team and partners in Paris for the project meeting — and what an amazing experience it was!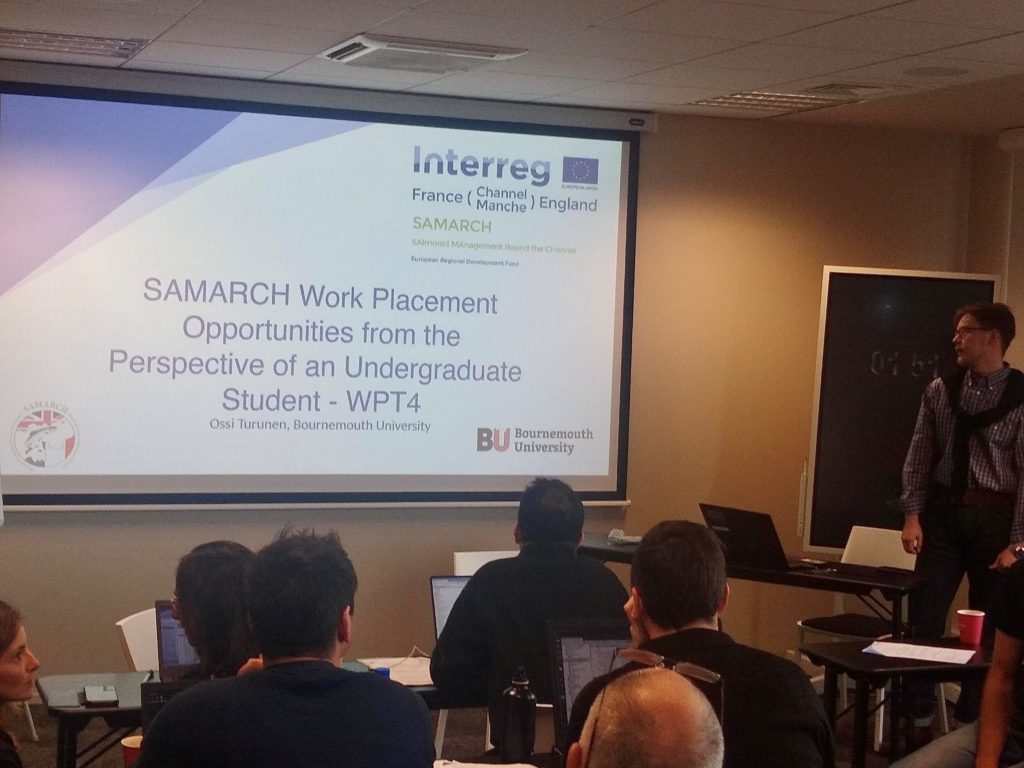 The two days of presentations by the project partners, discussions and networking was a completely new experience for me and it let me see the project from a completely new angle as well. I also presented some of the work I have done with the project and discussed the work placement opportunities that the project provides.
Next this spring there is the Family Science Festival in Dorchester, and I will also be joining the SAMARCH team on the field for smolt trapping in April-March time!