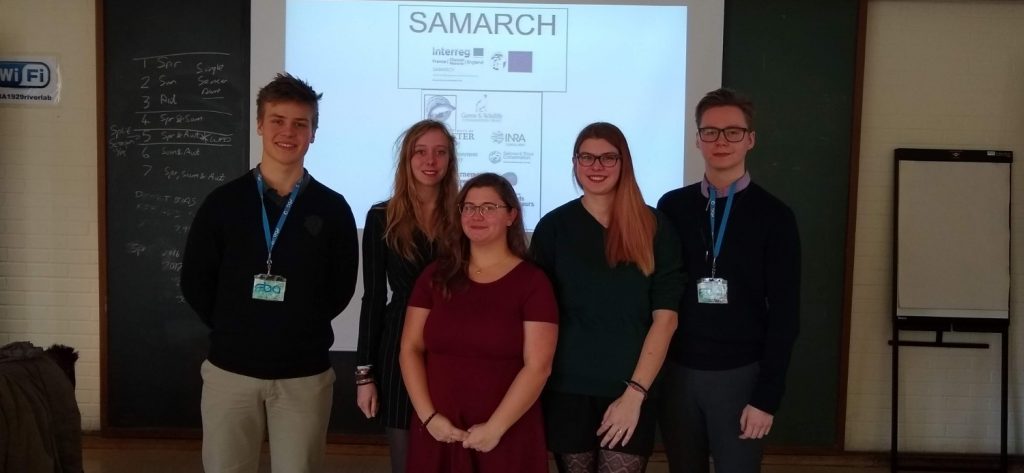 On Friday the 25th of January, three students from Arocampus Quest University in Rennes, Brittany came to the GWCT's Salmon and Trout Research Centre at East Stoke, Dorset to present two videos (you can watch them below) and posters they had made to aid the recovery of tags from our tagged adult sea trout for the SAMARCH project. They filmed two videos, one for beach walkers who may find a tag on the beach and one for anglers who may catch one of our tagged sea trout. Its imperative that we get as many tags back from our sea trout because of the invaluable data they hold.
Last year when we trialled the process where we tagged 16 sea trout and recovered one tag from a beach in Cornwall and three tags from the fish trap on the river Bresle.
A huge thank you to Manon Fredout, Barbara Raguenet and Charlotte Buland for their hard work over the last few weeks in putting the two videos together.
Also thank you to two students from Bournemouth University, Ossi Turunen and Oskari Heimonen for their support with fieldwork on SAMARCH and helping to promote the project.