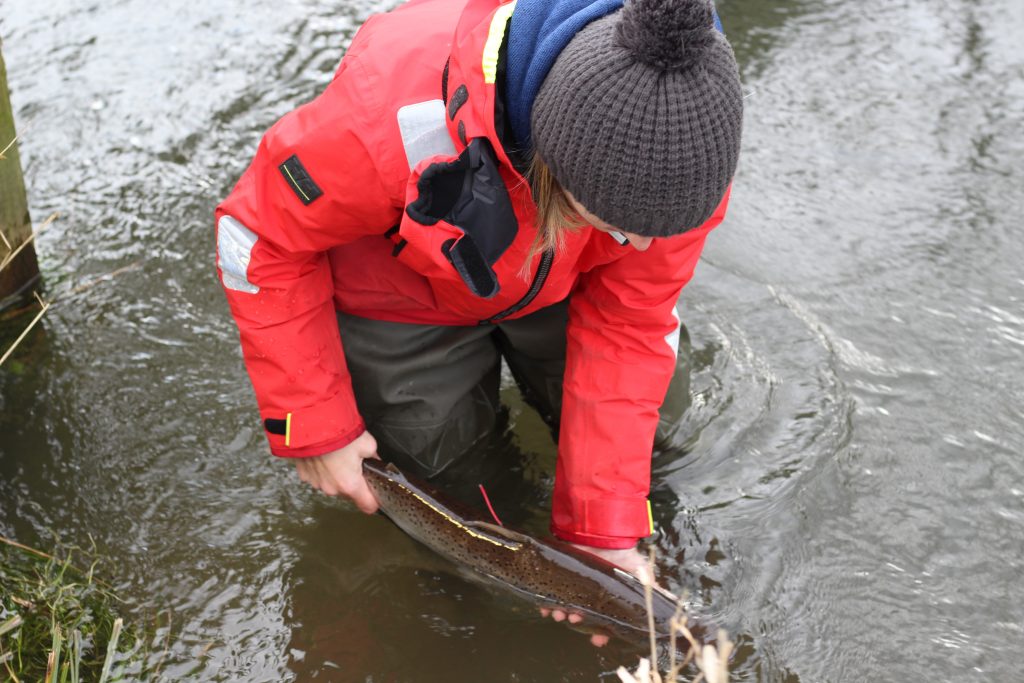 SAMARCH is beginning to unravel the mysteries of sea trout at sea. We have started to analyse the data from the four DST's recovered this summer and have looked at the depth data recorded, below is a graph of a Tamar sea trout showing its maximum and minimum swimming depths over a 10 day period. The sea trout was caught and tagged in the Tamar in mid-December 2017, it then went to sea in mid-January and in mid-May the fish died and the tag floated to the surface and was washed up on Pentewan Beach, near St Austell Cornwall. The tag was found by a beach walker who posted the tag to us in return for a £50 reward.
The preliminary data reveals that the fish spent much of the night time near the surface, but during the day undertook multiple dives to depths of up to 50m and that it spent at least 80% of daylight hours at depth greater than 10m. This new data questions the effectiveness of current rules to protect sea trout at sea which is that no net should be set within three or five meters of the surface.
A further 300 sea trout will be tagged between December 2018 and January 2019, that will bring more data to improve the sea trout management in coastal waters.